Notice: The Woolsthorpe Wind Farm planning permit amendment is entering the public exhibition phase. All relevant documents can be found under the Supporting documents section of application reference number 20060220 on the Victorian Government Department of Environment, Land, Water and Planning (DELWP) website.
Linked here
Hard copies are also available to view in the Moyne Shire Council offices in Mortlake and Port Fairy.
The documents can also be found here on our website, under the Useful Links section.
The Woolsthorpe Wind Farm (WWF) is located 25 km inland from the coast, 4km west of Woolsthorpe and 10 km south-east of Hawkesdale in south-west Victoria, Australia.
​
The project has an existing development approval for up to 20 wind turbine generators and associated equipment with a potential installed capacity of 72 MW.
​
However, the Project is now seeking to amend the existing planning permit to allow a new wind farm design that includes fewer and more modern turbines. A broad variety of specialist studies have been carried out to inform and support the new wind farm design, and these will be reviewed by DELWP and the Minister for Planning as part of their initial assessment of the application.
​
The estimated total capital cost is approximately AUD$190 million.
​
The generation of wind power at Woolsthorpe will help meet Victoria's growing demand for green power as well as provide construction and ongoing jobs for Victorians.
Enerfin-Ironstone secures the Woolsthorpe Wind Farm project from Wind Farm Developments (WFD) and commences work to finalise the planning, financing and construction of the project.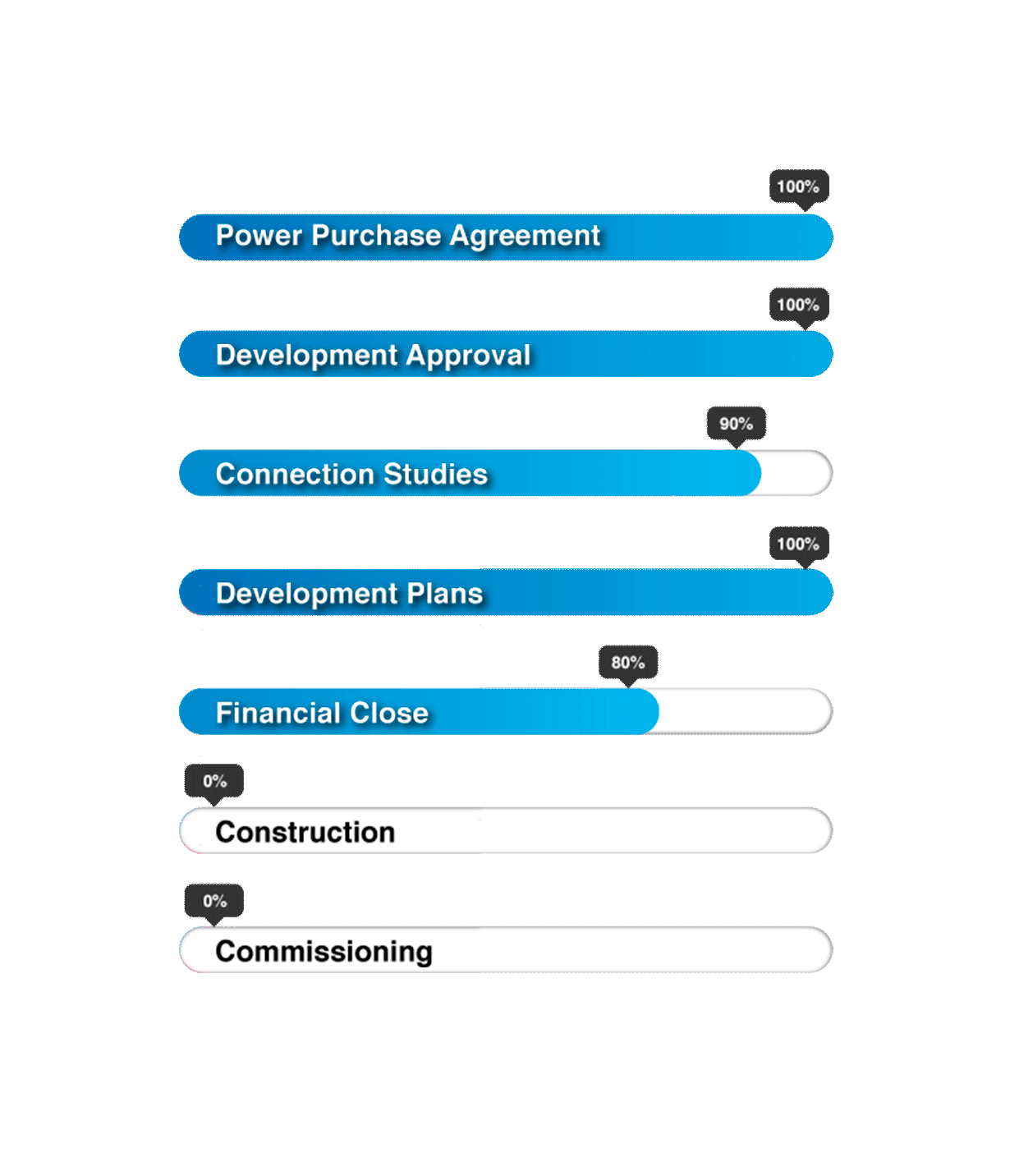 Enerfin's Osorio Wind Farm (318 MW)
Brazil